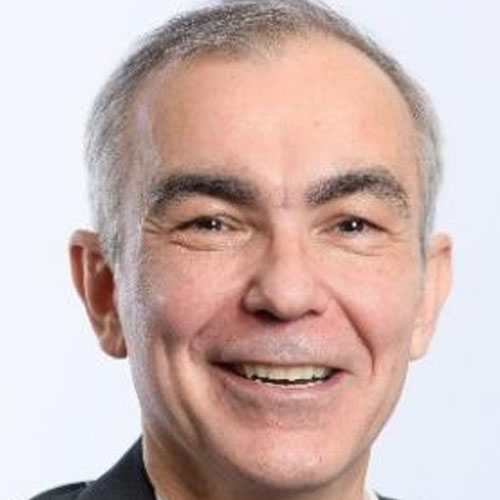 Frédéric Audras
Head of the Urban Development, Planning and Housing Department - AFD
---
Head of the Urban Development, Planning and Housing Department at AFD, Frédéric Audras leads the institution's work on sustainable cities. 
He oversees the appraisal and implementation of urban projects in countries where AFD operates, with the aim of creating dynamics that promote cities' transitions to more sustainable models. In this role, he draws on his experience in the areas of local public policies and finance that he gained throughout his professional career. 
After working as a consultant for French local authorities from 1994 to 2001, Frédéric Audras contributed to the creation and development of the Urban Community of Marseilles (which later became Marseille Provence Métropole) as the Head of Budget and Financial Strategy from 2001 to 2003. Driven by his interest in the most advanced forms of decentralization, he then joined the government of New Caledonia (2003-2007) as Adviser for the Economy, Finance and European Affairs. In this role, he helped define and implement major economic development programs in the territory.
Frédéric Audras joined AFD in 2007 as the lead expert on local public finance and decentralization. In this position, he prepared and supervised multiple funding projects for local authorities (including in Africa, Southeast Asia, and overseas territories). 
He then became the head of AFD's field office in French Polynesia from 2011 to 2015, using a new approach to adapt public policy at the municipal level. 
After returning to headquarters, he became Senior Advisor to the Operations Directorate on organizational and audit issues before becoming the Head of the Monitoring Department of the Caisse des Dépôts et Consignations in 2017.  This position included support and consultancy activities for local authorities and overseeing the publication of Localtis, a daily digital newspaper for local authorities (over 40,000 subscribers). He started his current position in 2019.