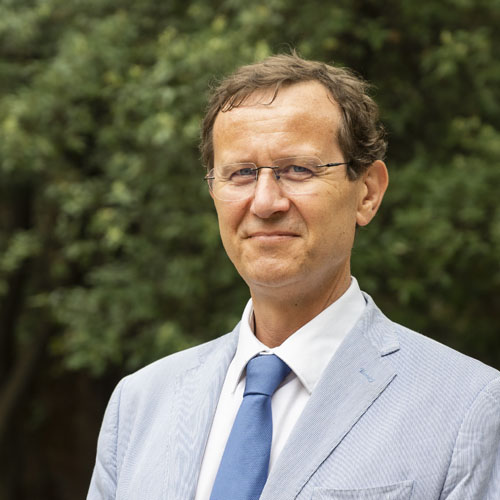 Arnault Graves
Senior Climate Adviser - Secretariat of the Union for the Mediterranean
---
Arnault Graves is, since October 2017, Senior Climate Adviser of the Secretariat of the Union for the Mediterranean (seconded by the French Ministry for an Ecological Transition).
He holds a degree in Environment and Public Works Engineering from the École Nationale des Travaux Publics de l' Etat (France), with a promotion to the highest grade "Hors Classe". He has more than 25 years of experience (including 15 years in international positions), and has developed a strong expertise in several climate policy sectors, in both mitigation and adaptation.
Before joining the Secretariat of the Union for the Mediterranean, he was senior officer and head of the team Energy Climate – Sustainable Buildings at the French National Center for Studies on Risks, Mobility, and Urban and Country Planning (CEREMA) between 2012 and 2017.
He was also deputy head of the at the Regional Economic Service of the French Embassy in Moscow between 2009 and 2012, responsible for sustainable development, industry and transport.
Previously he had conducted international projects for the private sector, and had held different positions as senior officer in the French public administration, both in France and abroad, in complex contexts.